Ohana
In the native Hawaiian language, the word "ohana" refers to one's family.
By offering family discounts for classes and gear, we encourage families to study the art of Kajukenbo with each other. In addition to learning a valuable skill and keeping in shape, studying together provides a great opportunity for your loved ones to spend quality time together.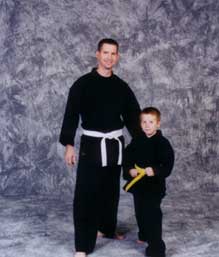 Throughout the year, we also hold special events, which are always popular. From our annual Ohana Picnic (and softball game!) to our yearly holiday party and school tournament, we always make time for our family and friends.